Policies & Client Responsibility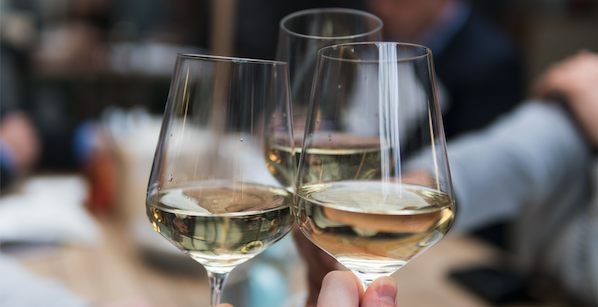 ORDERING
To schedule our catering and event services, please fill out this form and an event manager will contact you within 24 hours.
If your event is less than 5 days out please contact our offices at (615) 32-CATER or 2-2837 on-campus.
Please remember to instruct your sales associate in advance if anyone in your party has specific dietary needs or restrictions.
BUILDING ACCESS and EVENT SPACE
Event space needs to be reserved prior to making menu arrangements
Please ensure facilities are unlocked, or card access granted, to allow for delivery, set up and clean up
Event space must be set two hours prior to scheduled event start to ensure catering is on time.  Larger, more detailed events will require additional set up time
 PRICES AND MINIMUMS
$150 food minimum for delivery Monday through Friday and $350 minimum on the weekend.
Our menu prices are based on current market conditions and we reserve the right to make changes when necessary
GUEST COUNT
We require a guaranteed guest count by 3PM on Tuesday of the week prior to the event.  If a guarantee is not provided, your last estimate becomes your guarantee. After providing a guarantee, guest counts cannot decrease. Minor increases can be accommodated on a case-by-case basis.
CANCELLATION
We require all cancellations to be in writing and received by our office at least three business days prior to the event date. Any event that is not cancelled within this period will result in 50% payment of the total amount of the contracted event. Events that are cancelled within a 24-hour time frame will result in 100% payment of the total contract amount, with exception of cancellations due to weather-related conditions.
ALCOHOL
We do not serve alcohol at an event without both food and non-alcoholic beverages also being served.
We are unable to offer "cash bar" services.
Bartenders are licensed and follow all university policy regarding alcohol service.
Due to liabilities, for "self-serve" VUCE will not provide any product for the bar. For all events controlled by Reservations & Events, self-serve alcohol is not allowed.
Clients are responsible for purchase of all alcohol, separate from the catering contract.
Transport of alcohol
If a client chooses to use Midtown Wine & Spirits, we will arrange for pickup and delivery to event
If a client chooses to purchase from any other source, they will be responsible for bringing the alcohol to us prior to the event or have it delivered to the event site at a minimum 2 hours prior to event start time.
We are happy to coordinate the alcohol order and work closely with the staff at Midtown to do so. If the client has specific requests or instructions, please contact the vendor directly to place the order.
Any remaining alcohol must be removed by the client from the event site or coordinated prior for VUCEE to transport back to Branscomb.
*Product must be picked up within three days of the event date or it will be discarded*
FOOD REMOVAL POLICY
Because of state health regulations, perishable leftovers may not be taken from the event and will not be packaged for removal off premises. VUCE will not be held responsible for food items removed without our knowledge or prior consent. 
PAYMENT
Account and center numbers (on-campus) or a credit card number are required to schedule and confirm catering services.  All VUMC events are subject to a $1000 minimum, not including a 10% service charge, and must be paid with a credit card.  The signed proposal is an estimate and may increase at final billing depending upon changes or requests that occur during your event.
INCLEMENT WEATHER POLICY
When inclement weather impacts the normal operation of our delivery service, Vanderbilt University Catering and Events will make every attempt to safely provide services for our guests. During these challenging weather incidents, it is necessary for us to assess the safety of our delivery team and our staff, while giving the utmost consideration to our catering guest's orders.
Inclement weather conditions constitute any conditions which create unsafe or hazardous driving conditions. These conditions may include, but are not limited to snow, ice, flooding, road closures and poor visibility. Indicators of these unsafe conditions could include Vanderbilt University and community closures, weather alerts, news warnings, and public safety alerts.
Cancellation policy in the event of inclement weather:
If you need to cancel your event due to inclement weather, cancellation fees will be waived if a group representative contacts our office at least 10 hours prior to the scheduled start time.
Vanderbilt Catering and Events will exercise the right to cancel events if it is deemed unsafe for service staff to travel before, during and/or after the event. This call will be made on a case by case basis as needed. We will notify you via email and/or phone of delays and cancellations due to weather related events. If Vanderbilt University closes for inclement weather, Vanderbilt University Catering and Events will cancel all events scheduled for the day.